Making the world a little smarter everyday
The world around us is changing fast and digital transformation significantly impacts the way we live and do business. It offers huge potential to make the world smarter while contributing to a more sustainable future. ICT Group is committed to playing its part in making the world a little smarter every day.
ICT Group is a leading European industrial technology solutions provider. With a track record spanning more than 40 years, ICT Group has both extensive multi-domain expertise and in-depth industry knowledge. Integrating these strengths into compelling technological solutions puts us in a unique position to help our customers make their business processes more efficient, flexible, simple, safe and – as a result – more sustainable.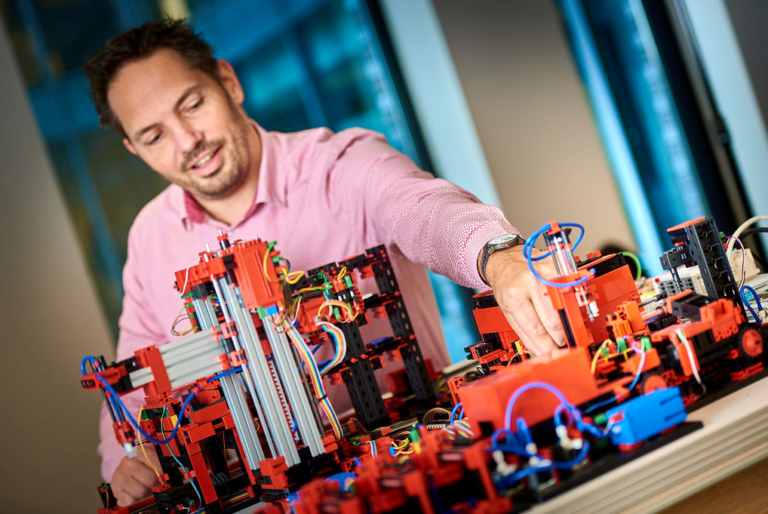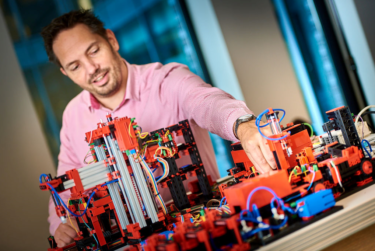 With our Smarter Industries solutions we serve the automotive, manufacturing, high-tech, food, chemical & pharma, oil & gas and logistics industries. Our solutions in Smarter Cities are focused on water, rail and road infrastructure as well as public transport and mobility. Within Smarter Healthcare we provide solutions in the domains of medical data exchange and obstetrics.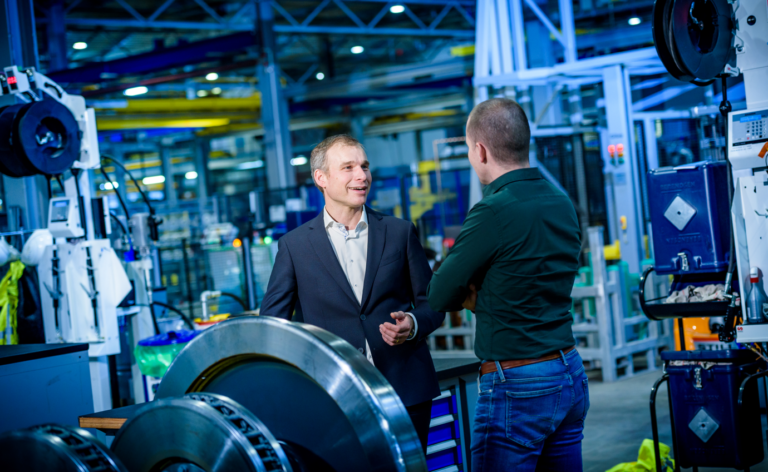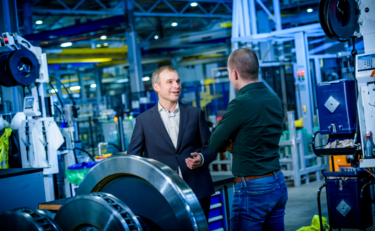 Lifelong learning starts on the first day at ICT Group
The developments in IT are moving at a rapid pace. As a knowledge company that continuously develops, it is important for us to keep up to date in order to be ready for the future. ICT Group employees are given every opportunity to develop further. We stimulate them in various ways. For example, via the ICT Academy, our own training institute with a wide range of technical training courses, such as machine learning or artificial intelligence. The ICT Academy also provides courses to further develop all kinds of skills, such as professional leadership and critical thinking. In addition to its own ICT Academy, ICT Group works together with external parties to provide training, in-company or otherwise.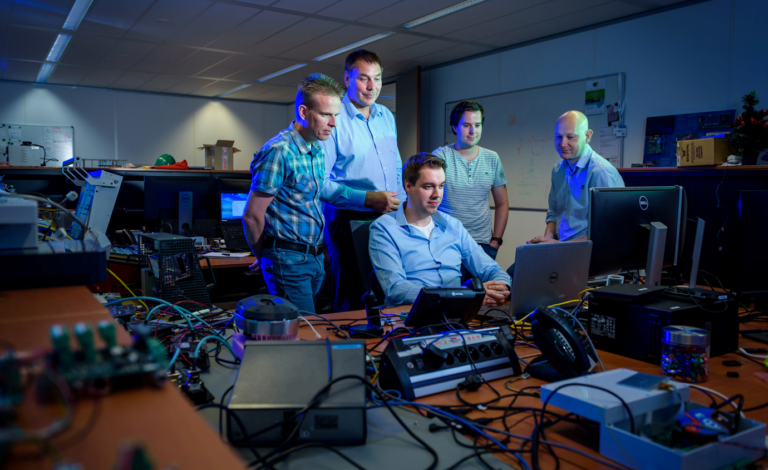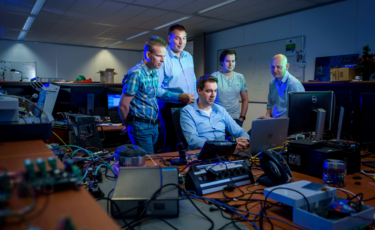 Fun at ICT Group
We also believe in having fun. Together!
Young ICT is a community run by young professionals within ICT Group. The goal behind this platform is to bring together colleagues from across the organization. For many colleagues, it is also the way to get to know others. Within the network, colleagues share knowledge, help each other in their personal development, get to know different cultures and, last but not least, have a lot of fun.
Throughout the year, Young ICT organizes all kinds of activities in which technology, innovation, networking and fun are central. These range from lectures, workshops and sporting activities to hackathons.
Besids the fun activities we also try to look out for each other. With the Go for IT campaign ICT Group contributes to stimulating a healthy body and mind, strengthening an inclusive work environment and increasing and sharing (technological) knowledge. There are several initiatives within ICT Group in which colleagues can work individually and collectively on their physical and mental health.