Critical glass and ceramic components at the heart of your system
LouwersHanique is a leading customer-driven supplier of high grade and innovative total solutions in which glass or ceramics play an essential role. With more than 70 years of experience in developing and producing high precision parts and assemblies in glass and ceramics for innovative systems, we offer a full range of services from co-development and prototyping to volume production.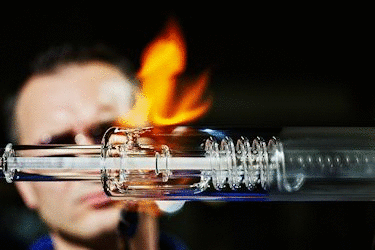 Our experience, expertise, and insight enable us to play a key role in creating innovative technical solutions with customers, often beyond the established techniques and applications. This includes fundamental research, concept development, engineering, and consultancy up to and including regular [series] production. The main company focus and strength lies with low volume – high mix niche solutions for high-end applications and leading-edge industries and customers driving todays and tomorrows technological progression.
The company is driven by the ambition to meet the highest customer requirements and standards based on World Class Manufacturing practices resulting 100% process and quality control, thus leading the highest possible QLTC reliability and overall product value for the lowest integral costs. To retain that position, we have built on our vast experience to continually develop new skills, new technologies and invest in state of the art production equipment and facilities. This, combined with our highly skilled and motivated workforce of over 160 technicians enables us to produce components of quality and precision that surpass your QLTC expectations. With implemented lean manufacturing principles, JIT and 5S best practices. This combined with our no-nonsense customer approach, offers you competitive products and solutions with consistent quality on time, every time.
Markets include: semiconductor, analytical and life science, medical and biotechnology, as well as industrial and energy.