Creating Tomorrow's Technology Today!
Magnetic Innovations B.V. Develops and manufactures application specific Electromechanical products. Our main emphasis is on Direct-Drive Rotary and Linear Motors & Generators and Moving magnet actuators that require an electromechanical design tailored to and optimized for the customer application.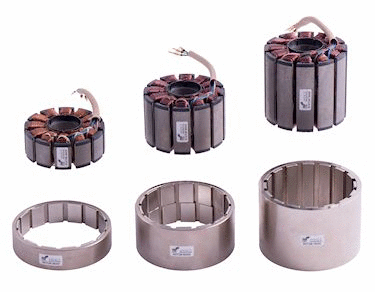 Headquartered in Veldhoven, The Netherlands, at the epicenter of the Dutch Brainport region, Magnetic Innovations B.V. operates an R&D and Manufacturing facility which is considered a center of excellence for Electromechanical technology.
Market coverage
Magnetic Innovations B.V. is a global supplier for the Semiconductor, Aerospace, Industrial, automotive and Consumer markets. We guarantee High Quality Standards, reliability and advanced technological know-how.
Manufacturing
Depending on the concept developed at our R&D facility in the Netherlands, manufacturing of our rotary motors and linear actuators will take place either in the Netherlands, Czech Republic or China. The combination of advanced knowledge, innovative concepts and high quality level manufacturing will benefit our customers to be competitive in their market.
Capability
Many years of combined design experience in the field of High-end linear and rotary motors, passive magnetic systems, magnetic shielding and thermal optimization ensures a design that meets or exceeds the customer requirements. Our First-Time-Right design philosophy is supported by our simulation capabilities and allows us to provide the best optimized and cost effective design for the application.
In recent years, we have completed many designs that were successfully commercialized. Some examples:
Direct-drive Hub motors for bicycles,

Wind turbine generator,

Seismic vibrating source,

Iron core & Ironless Linear actuators,

Moving magnet actuators,

High dynamic smart conveyor belt motor,

Gravity compensators,
Frameless Torque motors in a variety of sizes.
Making the difference!
Magnetic Innovations B.V. distinguishes itself, not only by our own multidisciplinary operation, but also by making use of expertise and experience from its extensive network of partners.
Centered in the Dutch Brainport region we have access to the latest technologies from the academic world through collaboration with the Electro-Mechanics & Power Electronics faculty at the University of Eindhoven (TU/E).
Magnetic Innovations B.V. is also an active technology contributor to Electric Variable Transmission B.V. and Seismic Mechatronics B.V. and LMT systems LLC. Seismic Mechatronics B.V. designs and manufactures state-of-the-art mechatronic vibration sources and geophones for the Oil & Gas industry and Geologic research purposes. Electric Variable Transmission B.V. (EVT) specializes in the design and development of state of the art electric variable transmissions, aiming not only to improve but also to revolutionize the automotive, railway and maritime industry. LMT Systems LLC located in Traverse City, MI, USA designs and manufactures application specific electric motor solutions.