We are ProCleanroom: the flexible specialist for your cleanrooms and laminar flow cabinets. We design, manufacture, install and validate cleanrooms and flow cabinets for our customers. ProCleanroom is located in the Netherlands and operates in accordance with the strictest European regulations.
Our company has its roots in the high-tech industry. As true professionals, we understand better than anyone else the needs and requirements in regard to handling critical processes. ProCleanroom is your partner in the field of contamination issues. We help you to develop and maintain your expertise, as well as excel in your field.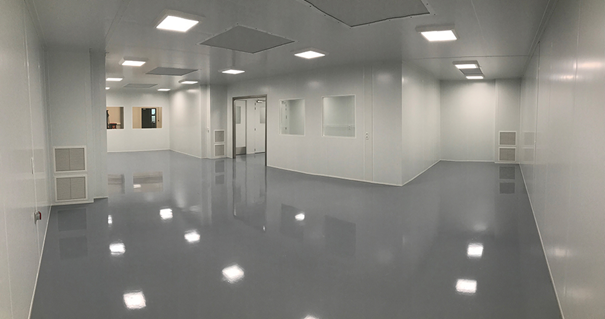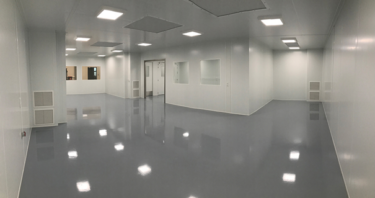 Core values
Guaranteed quality

Dedication and responsibility

Professional and reliable

Personal, lasting relationships
Our cleanroom solutions
ProCleanroom provides a full range of clean air solutions, ranging from entry level compact mobile cleanrooms to large scale high end fully flush hardwall cleanrooms for the most demanding applications.
At ProCleanroom we believe that the best cleanrooms and flow units are built around the developments taking place within these environments. We take the critical processes of our customers as the starting point for the development of our modular cleanrooms and laminar flow units.
With our knowledge and experience we analyse the critical processes and define the requirements our products need to meet. In this way we always create an optimal solution that seamlessly fits your needs.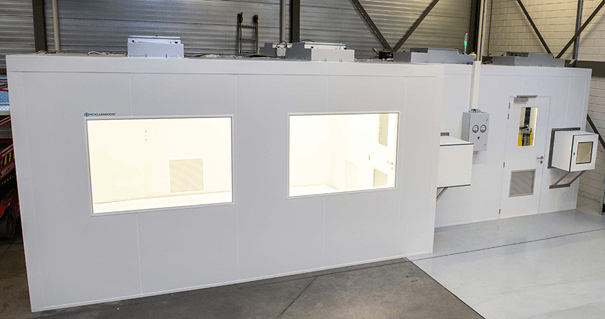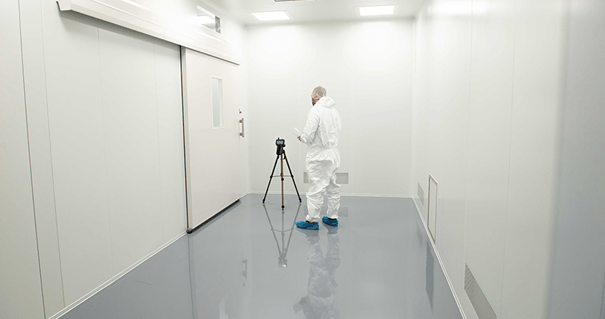 Our Flow cabinets solutions
When you require a clean environment workstation, ProCleanroom offers a solution with its laminar flow units. Through unidirectional airflow, a particle free environment is realised that allows critical processes to run according to the highest standards. The air in the LAF unit is (nearly) free from particles and micro-organisms and protects against harmful product and process contamination. Next to the standard programme, ProCleanroom also offers the possibility of customisation. The down flow and cross flow customised solutions are fully tailored to the needs and requirements of the client.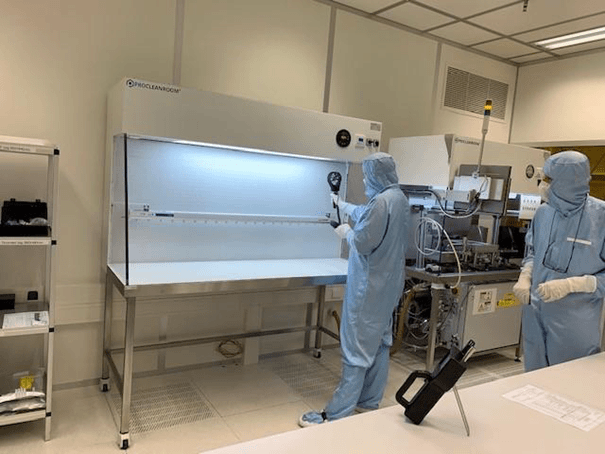 The benefits of our clean-air solutions:
High efficiency and functional design

Small entry level to high-end large scale projects – fit for purpose

Both custom work and standard solutions possible

Lowest operational cost in the market

Adheres to the international cleanroom standard ISO14644-1/3

Local full service partner
View our case studies and read about the successful cooperation with many organisations in the Netherlands and Europe. The possibilities are numerous. For each sector and situation, ProCleanroom provides the best solution.
Accessories & Consumables
In addition to the full design, manufacture, installation and validation of cleanrooms and flow cabinets, ProCleanroom supplies cleanroom furniture, equipment, accessories and consumables. Our webshop: shop.procleanroom.com offers access to thousands of special cleanroom products to support your cleanroom needs.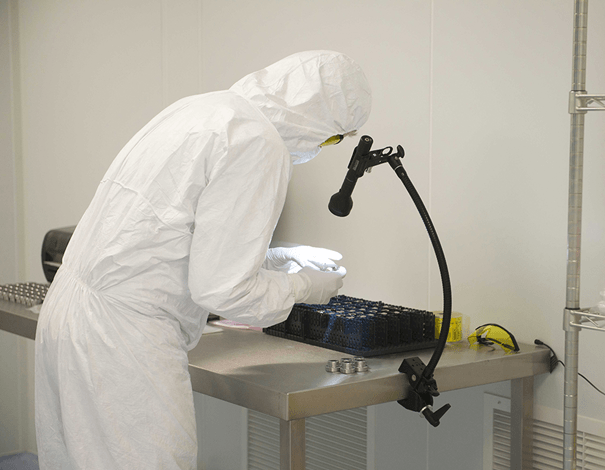 Perform at a high level
Like you, we have the drive to perform at the highest level. Quality goes without saying. Products by ProCleanroom score the highest in the market for sustainability and efficiency. We are ambitious and work not only in accordance with the strictest regulations, but are ahead of the increasingly stringent European energy directives (ErP2016). And we are proud of that. Furthermore, we at ProCleanroom guarantee the lowest operating costs and lowest cost of ownership in the market.
ProCleanroom: Build your expertise.