The Linear Motor Company
Tecnotion is the global authority on linear motor technology. We are the world's only unbundled manufacturer of linear motors. A former part of Philips, we specialize solely in the development and production of linear motors. Because of this, our expertise, customer service and product quality are unmatched.
Linear motors can be used in a wide range of production processes and are especially useful for the semiconductor, electronics, lcd, automotive and robotics industries, as well as providing solutions for printing and cutting various materials with pinpoint accuracy.
We have a global presence, with production plants in The Netherlands and China and local representation around the world. This ensures short delivery times and high quality support, wherever you are located.
When you do business with Tecnotion, you will have a team of highly skilled sales and application engineers at your disposal. They will help you from your initial prototype all the way to the application of our products and beyond.
Whatever your needs are, you can count on Tecnotion as a solid, reliable partner.
Please have a look at our Iron Core & Ironless Linear Motor Series brochure.
Torque motors are permanent-magnet direct drive motors that rotate along an axis. They can be used wherever a rotary movement is required and offer numerous advantages over conventional servo drives.
Our torque motors as shown in the below pictures are extremely compact, provide an extremely stiff drive train, eliminate the need for time-consuming mounting procedures, are virtually maintenance free and can be integrated directly into the machine structure, while the spacious open inner diameter enables wire and cable feedthrough. To top things off the entire series comes with completely sealed stators and integrated temperature protection and measurement sensors.
Our Philosophy
At Tecnotion we recognize that each application of our linear motors is a unique case with specific requirements and demands. When you're doing business with Tecnotion you have a highly skilled team of sales engineers at your disposal. Our team will help and support you throughout the entire process, from initial concept right to the application of our products and beyond.
We strive to continuously improve our organization by remaining focused on our customer's needs. We can assist you with our extensive knowledge and high degree of specialization. The better we understand your company with its objectives and difficulties, the better we are able to provide an optimal solution.
By focusing our manpower on research, development and manufacturing of the finest linear drive systems on the market, we ensure you have a flexible, reliable partner that can collaborate with you on a high level in all standard or tailor-made solutions.
Furthermore we are dedicated towards achieving and maintaining the highest quality standards possible, of which our ISO 9001 certification can attest.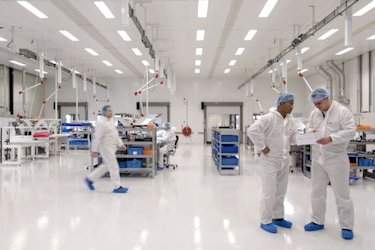 Worldwide Logistics
By operating from both The Netherlands and China and with excellent service level agreements with transport companies across the globe our products can be delivered to you quickly and safely, wherever you are situated.