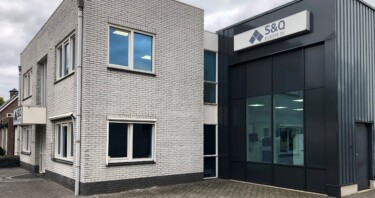 Our timetable for the transition of the PCBA assembly to our new building Breedijk 23 was negatively affected by Covid 19. Nevertheless, meanwhile we have moved all our assembly activities into our new building Breedijk 23.
The new assembly rooms can only be accessed by an airlock creating a clean environment for assembly of the PCBAs. We have a separate room for the manual assembly operations and quality inspections and a room where we have our pick and place machines, vapor phase and selective soldering machine.
Furthermore, a cleanroom, a component storage room, and a logistics department are present. All rooms do have climate control.
The new lay-out is much more spacious, it not only looks good, but it also creates a much better overview. In combination with further automatization of our processes we can improve further our product quality and delivery reliability. Also, sufficient space is available for further extensions of our operations and activities.
The space which came available in our existing production hall at the Breedijk 25 is used to relocate and expand our activities for the laser cutting, mechanical treatments CNC drilling and/or routing of PCBs as well as PCBA repair and PCB electrical testing.